EMULATORS
NO$EMULATOR- My original emulator. Mostly used for DS games and can't play some GB and GBC games.
JGBE Beta-Can play all Nintendo games as far as i know and works very well. Is a .Jar file (
You need a JRE to use, which is a stripped-down version of the Java JDK. But I believe there's a way to combine a JAR and a JRE into a single file that is an EXE file, though I've never tried). My overall most recommended emulator.
POKEMON GAMES
CHEATS
Powered by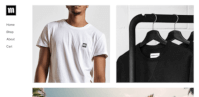 Create your own unique website with customizable templates.